Cage entreposage > 38" x 40" x 38"h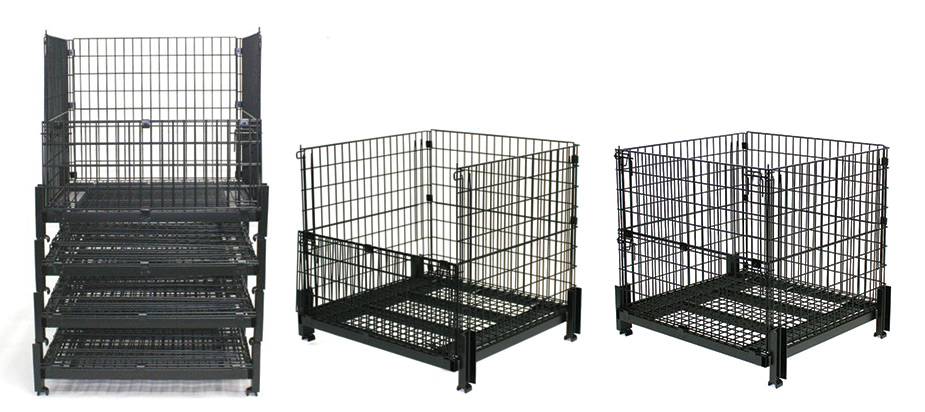 Mono-Stack3840BLK
• Ouverture frontale demi ou pleine
• Cage demontable & empilable pour rangement
• Capacite de chargement 1200lbs
• Compatible avec chariot élevateur
• Serrure a loquet
• Large rebord de superposition empilage
SEISMIC SHELF SYSTEM
The Adapta-Plus seismic shelf system is approved by the California Office of Statewide Health Planning and Development (OSHPD). These products have been specifically designed and tested to ensure maximum strength and stability during earthquakes. The storage units are equipped with anchors bolted to the floor and braces against back and forth swing. Retaining collars are available with heavy-duty floor rail system.
ROBUST STORAGE SYSTEM
High density storage system on rails.
A unique and resistant system that maximizes storage space.
The perfect solution to maximize storage space. This economical method increases the storage capacity from 40% to 100%. The base is designed with ball bearing and makes it easy to move the unit up to 2000lbs (907kg). These "V" grove anodized aluminum floor rails are non-corrosive and easy to clean. The system is ideal for any kind of storage. Our help is available to determine the layout and price.
Floor plans available trough our advisors.
• Standard arrangements
• System installation
• Designing assistance
• Easy installation
ADAPTA FLEX STORAGE AND DISPLAY SYSTEM
Carts
Unique storage and display system. The mobile or stationary Adapta Flex system fulfils all storage needs. The standard shelves and baskets are interchangeable on the same unit.
STACKABLE BASKET SYSTEM
These are versatile systems and offer maximum visibility and storage space for warehousing and distribution.
PLATFORMS AND SHELVES
Platforms with or without screens are used to safely store food in warehouses and refrigerated storage areas.Supports heavy loads.