SHOPPING CART MAINTENANCE AND REPAIR SPECIALISTS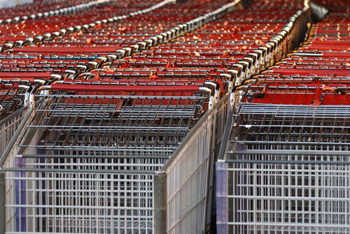 Maintenance Suprême R.B. Inc. has always set a policy of high quality service as its primary goal.
The Maintenance Suprême R.B. Inc. team is highly competent and proactive. We do our best to keep an ongoing communication with our clients so that your business needs are fully satisfied.
A PURE MAKEOVER FOR YOUR SHOPPING CARTS
Steam cleaning of your shopping carts with a bit of repair and "voilà", they'll look like new! We are the only ones who use a process that gets back the shine of your carts and covers them with a protective film.
The know-how of our professionals and the performance of our tools guaranty a high quality service.
FREE ESTIMATE!
Shopping cart maintenance service / grocery basket, sale, lease or event repair…
SHOPPING CART REPAIR
Refurbished or repair of your shopping carts. Welding: Mig, Tig, Steel, Aluminum, Stainless. Maintenance Suprême R.B. Inc. satisfies your every need as for the quality of the work, the efficiency of the service and as for the respect of the timeline.
4" and 5" pivoting rods or 5" G.T. pivoting rods
Cart wheels of 5" M.R. and axels
5" M.R. pivoting rods / Round rod
5" M.R. pivoting rods / Square rod
Cart wheels of 3", 4", 5", 6" and 10"
5" G.T. fixed rods
Shopping cart enclosures
HARDWARE FOR YOUR SHOPPING CARTS
Band for basket handle
Low rod and bumper
Complete handle
Metal and plastic grid and baby seats
24" angle-iron and 1/8" steel rod
Transparent plastic handle " metal handle
Paint
Cart wheels, bakery cart (high temperature)